Red Oak Nature Center
930 N. River Road, North Aurora, Illinois ● 630-897-1808 ● Directions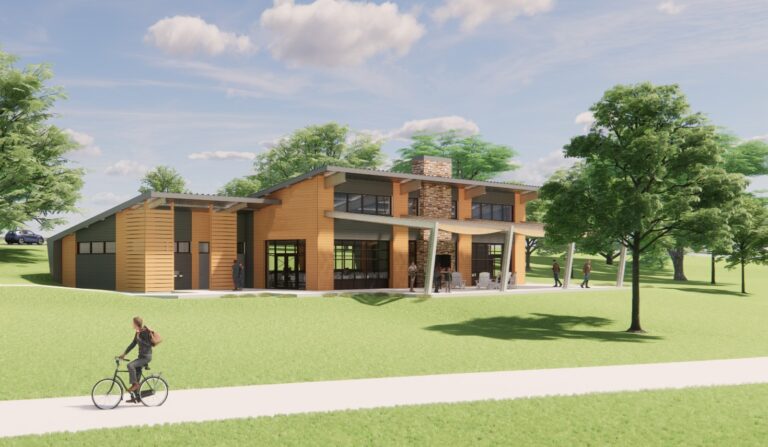 Opening Spring 2023 – The Wilds at Red Oak, our newest facility located just north of the Nature Center (formerly Lippold Park) at 1400 N. River Rd. (Rendering, right) The facility will house our camps and nature programming starting this summer. We will also have weddings and special events rentals available soon. Stay tuned for more info!
Outdoor Beauty, Adventure, and Discovery
Fox Valley Park District offers you many ways to have fun, learn more and be active and creative, as well as enjoy new experiences. At Red Oak, we also connect you with the joys, lessons, and wonders of nature.
Nestled on the east bank of the Fox River in North Aurora, Red Oak Nature Center is the region's premier facility for nature and conservation education. Surrounded by more than 40 acres of lush forest and wildlife habitat, the nature center is the ideal destination for anyone with a desire to discover more about the great outdoors.
Just a few highlights include:
hands-on indoor activities
adventurous camps
animal exhibits*
Fox River views
school, scout and group outings
special events (MapleFest, BugFest)
birthday parties and room rentals